94.9 KLTY-MATHNASIUM CEO SCHOLARSHIP PROGRAM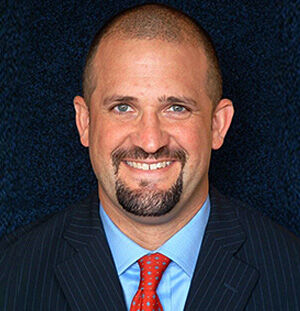 May's CEO
Paul Adams of Bubbl
Each month

(September 2016 - May 2017 school year)

94.9 KLTY and Mathnasium will feature a CEO that will grant a $1,000 scholarship, to a school age child K-12, that needs help in

Math

.
---
Paul Adams
CEO of Bubbl
Paul served as the VP of Operations & Business Development for Dal-Tile the largest manufacturer of ceramic tile in North America. Paul was instrumental in creating an operating culture that exceeded planned revenue, operating income and cash objectives. He directed sales operations for a $1.3B P&L that included new product launches, pricing tools, establishment of the company's B2B platform, to include implementation of the company's CRM system. He led and authored Dal-Tile's Manufactured Stone buisness strategy and all associated planning that included a new product roadmap, sales plan, competitor analysis, and marketing plan that helped this sales channel exceed plan performance in 2012.
In a previous role, Paul served as Vice President of Human Resources for Dal-Tile where he had accountability for 10,000 employees in North America. Paul personally managed the Human Resources function and within two years achieved the Dallas Morning News' Top 100 places to work list in 2009 and 2010. Today Dal-Tile is recognized as number 27 of the top 100 best employers to work for in Dallas.
Bubbl has been established as a safe and reliable shuttle service for people who go to school, live, play, work and socialize in the Dallas areas of Highland Park, University Park, UpTown and Preston Hollow.
---
Congratulations to CASH SCHODTS, winner of the 94.9 KLTY-Mathnasium CEO Scholarship for May! A special "Thank you" to Paul and Pam Adams of Bubbl for granting the $1,000 scholarship.
Pictured (l-r): Paul and Pam Adams of BUBBL, Bonnie Curry of 94.9 KLTY, Angel Perkins (Cash's Mom), Cash Schodts (Scholarship Recipient), Dan and Linda Parker, and Elizabeth Lyons of Mathnasium.
---
*OF NOTE: ISD recognizes the 94.9 KLTY-Mathnasium CEO Scholarship Program