MID CITIES CHRISTIAN ACADEMY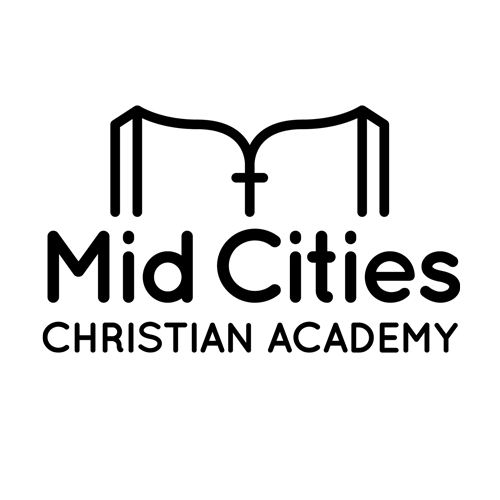 709 Midway Dr. W • Euless, TX 76039 • 817.239.3434
About Mid Cities Christian Academy
MCCA was created 2019 by educators and parents who saw a need for a private Christian school in the Mid Cities area. We knew parents in our area needed a choice on where to educate their children. We are a private Christian school conveniently located in the Mid Cities area. We serve students in PreSchool through 9th grade. We utilize the Abeka curriculum for Preschool through 4th grade. Liberty University Online Academy is used for upper elementary and Junior High students.
MCCA's mission is creating an atmosphere where Godly character can be developed through academic instruction, life skills, hands on learning experiences and acts of service to our community.
Total Vouchers Available:

2

2022/2023 Tuition
Grades
Annual Tuition
Discount Tuition
PreSchool-9th (All Grades)

$ 7,495

$ 5,247

* For more information and to purchase a voucher, please contact Easy Ezell at: [email protected]
---
READ: Terms of Agreement
Each tuition voucher is valid for the tuition cost for attendance at the specified school for the 2022-2023 school year (Fall through Spring, not including Summer School). All other costs of attending the school, including but not limited to books and supplies, uniforms, and fees to participate in sports or events, are not covered by the voucher and are the responsibility of the student and his or her parent or guardian. Only one voucher per school may be purchased or used by a household or family. Vouchers are not available for purchase if your family has already applied to the school, or if the intended student or another child in the household attends the specified school. Purchase of a voucher does not guarantee admittance for a student to the specified school, and the student must meet all school admission, attendance, and conduct requirements to enroll and attend throughout the school year. The voucher is not returnable or redeemable for cash, except if a school confirms to STATION that a prospective student with a voucher completed all application requirements, but was not admitted to the school, in which case upon request by the voucher purchaser STATION will refund the cost paid to STATION for the voucher. The voucher purchaser should consult with his or her tax advisor concerning the tax treatment of payment of tuition using the voucher.