Music Review: Aaron Shust, "Morning Rises"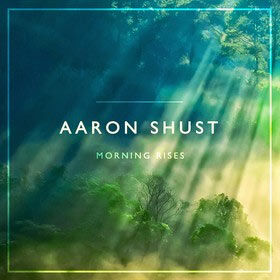 By Christa Banister, Crosswalk.com Contributing Writer
Whether it was Bob Dylan, John Mayer or even Christian music's own Bebo Norman, making the transition from mostly acoustic stylings to far glossier musical territory is often a tricky proposition—especially in terms of fan reaction.
For whatever reason, when an artist starts out his/her career with just a guitar and a well-crafted arsenal of earnest lyrics, the bulk of the fanbase wants that to never, ever change. And make no mistake, the road to having fans accept something new can often be a winding, difficult course that requires a whole lot of persuasion, something that singer/songwriter and worship leader Aaron Shust can also relate to.
After the whirlwind success of stripped-down tracks including "My Savior My God" and "Give It All Away," it's not surprising that Shust wanted to experiment with a few new timbres on 2011's This Is What We Believe. But as ambitious and inherently radio-friendly as the project was, many fans were simply craving just more of what put Shust on the map in the first place.
So if you're a listener who falls into the camp just described, Shust's latest album Morning Rises may not be your proverbial cup of tea either. No doubt, these songs are still inherently worshipful from a lyrical perspective, but the textures and melodies are wildly experimental when compared with Shust's previous efforts.
If you have an open mind, this development, my friends, is a very good thing. The sort of album that's best enjoyed all the way through rather than simply cherry-picking tracks, what makes Morning Rises such a joy is the artfulness surrounding the declarations of spiritual truth.
Starting off with a gorgeous musical interlude that perfectly sets the tone, everything from the anthemic strains of "God of Brilliant Lights" to the striking imagery of "Rushing Waters" has a fresh sound that reflects the beauty and majesty of God's presence.
Lest longtime fans feel forgotten, however, Shust gets back to his musical roots with the simple acoustic guitar adornment found on "Deliver Me," an earnest moment that's just one of many highlights on Morning Rises.
*This Article First Published 7/23/2013
Page Source (url):
http://www.crosswalk.com/culture/music/aaron-shust-showcases-his-diversity-on-i-morning-rises-i.html