Music Review: Brandon Heath, "Blue Mountain"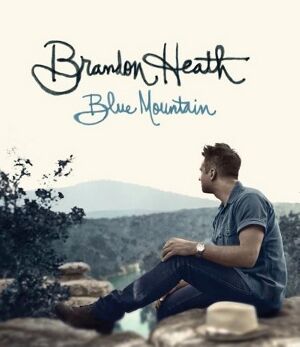 By Ed Cardinal, Crosswalk.com Contributing Writer
Despite its three Grammy Award nominations, Brandon Heath's previous project, Leaving Eden, seemingly lacked what had fueled his prior successes—really strong radio singles like "I'm Not Who I Was" and "Give Me Your Eyes" that earned him two Gospel Music Association Male Vocalist of the Year honors. It was a decent record, but not nearly as nice as this creative step forward, the conceptual Blue Mountain.
In the liner notes, Brandon writes: "This album is based on a fictional place called Blue Mountain, set in the Appalachians. The people in these songs, all citizens of this majestic place, are telling a story. Listen closely, and you'll find me among these peaks and valleys."
Sure enough, Heath works his mellow pop voice into this decidedly folksy effort—fine timing in light of recent successes The Civil Wars and Mumford & Sons—and taps into a rich seam of musical ideas periodically set apart from the current Christian hit routine by strokes of steel guitar, fiddle, dulcimer, and upright bass.
With a down-home stomp and clap, "The Harvester" opens Blue Mountain in true Appalachian fashion; it's a rootsy field song with old time spiritual flavor, not far removed from what Bruce Springsteen did on "The Ghost of Tom Joad." First single "Jesus in Disguise" is a clear win/win, maintaining that same vibe while bringing in some of the more commercial charms of Brandon's breakthrough chart toppers.
The picturesque title track, written with Luke Laird (Carrie Underwood) begins a thread of Americana flavored tunes relatable to fans of James Taylor or John Mayer's recent Born and Raised. "Diamond" takes Heath even further down a well-fitting country road, his voice beginning to soar: I got dirt all over me / I have barely scratched the surface / Help me dig a little deeper now and set that diamond free.

Co-written with Dave Barnes ("God Gave Me You"), "Love Will Be Enough for Us" fits right in the pocket of contemporary Nashville crossover potential, imagining a city couple's plan to move up to Blue Mountain: What are doing on the seventh floor of a high rise apartment praying for more? We'll build a little cabin on a really tall hill.
Indeed, something about this fictional locale pulls a person's thinking toward God's undiluted truth. The insights of residents "Paul Brown Petty" and a small town death row inmate in "Dyin' Day" are exceptionally clear and strong. Blue Mountain is worth a visit.
Page Source (url):
http://www.crosswalk.com/culture/music/blue-mountain.html