Music Review: David Crowder Band, "All This for a King" May Not Be Enough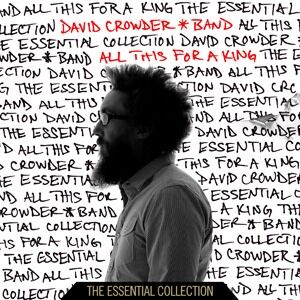 Who didn't see this coming? In 2011 when David Crowder*Band announced plans to leave on a high note with a new studio album in 2012 that would be its last, a best-of set for 2013 became inevitable. Unfortunately, All This for a King: The Essential Collection doesn't fully match the generous spirit that was such a distinctive of the rock-worship-pop-electro-folk group's dynamic career. These guys certainly merit a hit retrospective, but All This feels more like a misguided, industry-driven placeholder release.
Take for example the project's subtitle—The Essential Collection. Of the fourteen tracks here, only nine of them are culled from David Crowder*Band's six proper studio albums, and not even one of them from the group's final set, Give Us Rest. How does that serve the consumer who didn't want the entire back catalog? Further, what is "essential" about guest remixes that don't represent the band's true sound, but rather reflect DC*B through the raving dance floor lens of acts like Family Force 5 and Capital Kings?
"This I Know," the solid new cut from CROWDER (David's forthcoming venture) sounds fresh as a mountain stream with its sparkling mandolin and all-around roots vibe, but it also feels like an advance-marketing tactic. And it's also a reminder of all the cool bluegrass-flavored stuff that DC*B recorded that is nowhere to be found here.

Despite all that bellyaching, All This for a King does still contain some indispensible music. After all, we're talking about a Christian group that rose above the fray, making us laugh and think and worship often within the same song, topping charts and even receiving good ink in The New York Times.

From its first album (Can Your Hear Us?), voluminous anthem "Our Love Is Loud" recalls the early 2000s when DC*B and Chris Tomlin were stirring up today's modern worship movement. The funky acoustic "Open Skies" (produced by Charlie Peacock for Illuminate) was an early indicator this group had a creative leg up on its contemporaries.

Radio singles "Here Is Our King" and "Wholly Yours" weren't even the best moments from the ballyhooed A Collision, but their romantic poetry-meets-praise lyrics did stand out on the airwaves. Finally, the emotionally spot-on cover of John Mark McMillan's "How He Loves" became the band's defining commercial moment—but like this so-called essential collection, does not tell the whole story of what this special bunch of musicians was all about.


---
Published with permission - http://www.crosswalk.com/culture/music/all-this-for-a-king.html