Music Review: Sanctus Real - We Need Each Other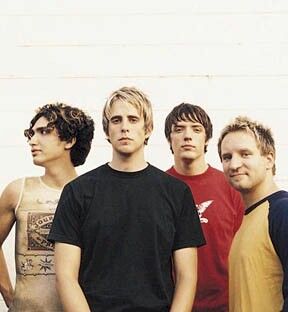 By CCM Magazine
The fourth time is the charm for the always positive, always uplifting Sanctus Real. We Need Each Other is more than just the band's best release; it is one of the most melodic Christian pop albums to come along in quite some time. Radio has always been all over Sanctus Real, and this hook-filled hit fest will be no exception. The album opens strong with the rocker "Turn On The Lights," which immediately hits the listener with an amazingly catchy guitar riff that will seer itself into the brain. The band flows effortlessly between these rocking riffs, contemporary pop and modern worship. The stunning production and the band's flawless performance permeate this release from start to finish.

The title track is a brilliantly written pop anthem that will move you and have you singing along. This is one of those songs that does not come along very often, with an unforgettable melody and a chorus that will put this at the top of your "Most Played" list.

The only thing more powerful than the music and the hooks on We Need Each Other is the message. Front man Matt Hammitt and the band have come a long way as songwriters, and the lyrics are powerful and mature. The song "Sing," yet another smash anthem, brings the overall theme the band is trying to convey to light saying, "Sing, oh, sing with one voice/How sweet it will be when we sing/One Church under one King, and we will sing!" The message here is clear: as Christians and as people we need each other. The Church needs to come together as one to unite in Christ, and we definitely need artists like Sanctus Real to help convey this message of unity through artful pop hooks and heartfelt anthems.

_____________________________________________________________________________________
© 2007 CCM Magazine. All rights reserved. Used with permission.