URGENT NORTH TEXAS CHARITABLE NEED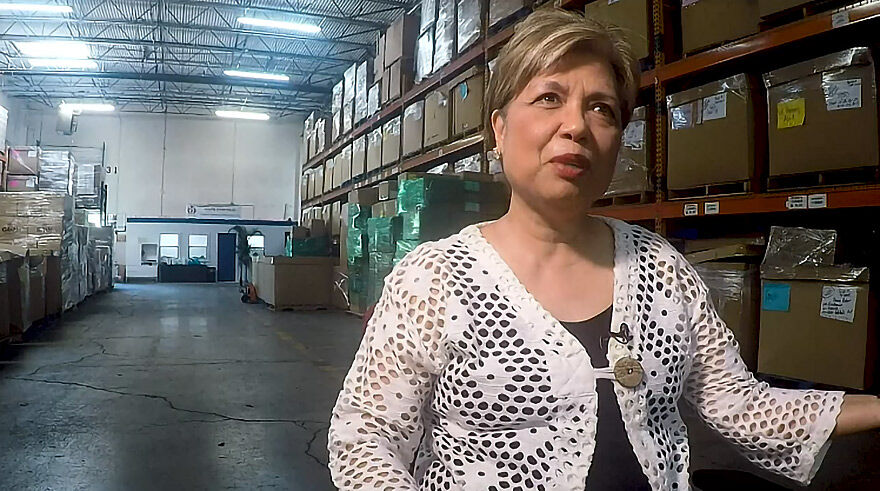 After serving the homeless for 20 years, North Texas nonprofit in danger of losing ability to help

One of the primary duties of a Radio station... is to serve the public. When I heard about Dallas-based Christian charity Operation Care International needing help to continue serving the public, I knew I had to tell you and all of North Texas!
Operation Care International's President Susie Jennings, a former North Texas RN, first began by helping the DFW area homeless with free blankets which earned her the name, "The Blanket Lady." After Susie's husband passed, she felt a calling from God to help the less fortunate. For over 20 years, Operation Care International has continued to help the homeless and impoverished locally and around the world with missions that go directly into the heart of hopelessness... and bring hope!
On Dec. 20, 2019, I co-hosted Operation Care International's annual "Christmas Gift" event, in which thousands of meals were served to North Texans in need. In addition. new clothing, shoes, medical and hygiene care, plus spiritual counseling and prayer were provided by volunteer Pastors/Priests and Ministry workers. That day remains with me as one of the most important localized charity events I have had the blessing to be part of. In Dec. 2020, I was again scheduled to co-host the annual "Christmas Gift" event. However, Covid forced its cancellation. A disappointment for thousands.
Operation Care International's President Susie Jennings recently called me saying their storage sponsor of 20 years could no longer provide a warehouse for the organization's donated merchandise and they must vacate the current storage location by Aug. 31. WFAA Channel 8 spoke with Susie, who truly believes God... will provide.
According to the organization, "Operation Care International exists to glorify God. In obedience to His Will, we connect impoverished children and the homeless to Jesus Christ by providing for their spiritual and physical needs through God's provisions both at home and abroad."
If you or someone you know can help Operation Care International continue their goal by providing a warehouse/storage space or funding to provide it, please contact them, asap!
Operation Care International
8330 Lyndon B Johnson Fwy.
Dallas, TX 75243
972.681.3567
To learn more or donate, visit www.opcare.org.

Click here, learn more, and help Operation Care International continue blessing those in need of blessings.
---
Location:
Operation Care International
8330 Lyndon B Johnson Fwy.
Dallas, TX 75243
Google Map
972-681-3567