DAY 4 ASTRONOMY MEETING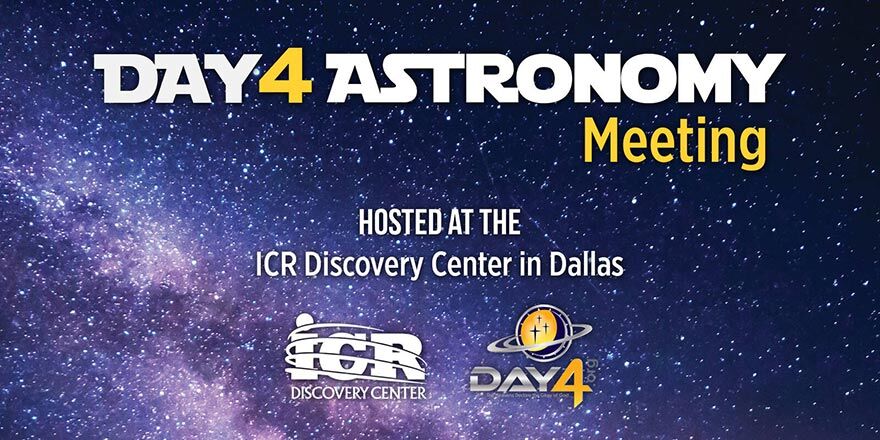 10:00 AM on Saturday, October 21
Repeats the 3rd Saturday of every month at 10:00 AM, through November 18.
Join us on the 3rd Saturday of every month for the Day4 Astronomy meeting at the ICR Discovery Center. Explore the science behind how the heavens declare the glory of God! The meetings are free and no registration is required, however, the Exhibit Hall and Planetarium require a ticket for entry. If you wish to explore these other astronomical ways that science confirms the Bible, please see Guest Services at the front desk or you may purchase tickets here in advance.
Schedule
10:00 AM — Founder's Hall Doors open
10:30 AM — Meeting starts
12:00 PM — Meeting ends
Location
Founder's Hall inside the ICR Discovery Center
Dates
January 21st

February 18th

March 18th

April 15th

May 20th

June 17th

July 15th

August 19th

September 16th

October 21st

November 18th

No December meeting
For more information about the meetings, please email [email protected] or see day4.org.