10:00 AM on Tuesday, December 5
Repeats every week on Wednesday, Thursday, Friday, Saturday, and Tuesday at 10:00 AM, through December 30.
Visit the ICR Discovery Center


10:00 AM – 5:00 PM on Tuesday-Saturday; 9:00 AM – 10 AM (Members-Only Hours)


Come experience the ICR Discovery Center with family and friends to discover how science confirms the Bible. Explore the wonders of God's creation in stunning planetarium shows. Journey through Earth's history with animatronic creatures, dinosaurs (dragons), a chilly ice age theater ...and much more!


Get details and tickets at ICRDiscoveryCenter.org or call

800.743.6374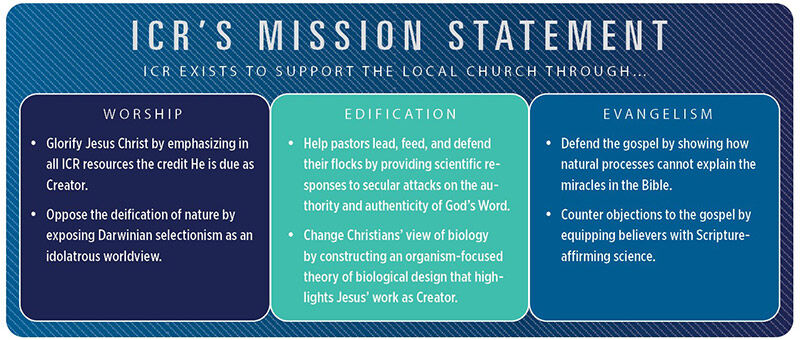 ICR scientists have spent more than 50 years researching scientific evidence that refutes evolutionary philosophy and confirms the Bible's account of a recent and special creation. We regularly receive testimonies from around the world about how ICR's cutting-edge work has impacted thousands of people with God's creation truth.
Discover how science confirms the Bible at our Dallas museum, the ICR Discovery Center for Science & Earth History. Plan your visit at ICRdiscoverycenter.org.