Moms in the Making – Infertility Support Group Conference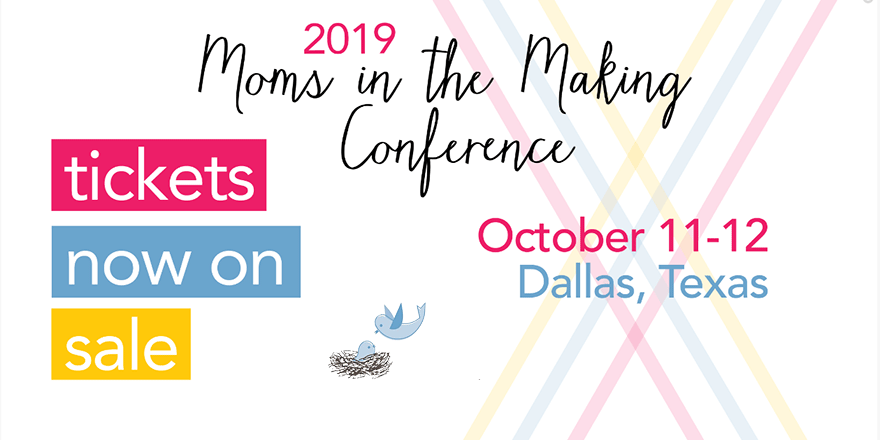 3:00 PM on Friday, October 11 - 5:30 PM on Saturday, October 12
What is it?
A FAITH-BASED CHRISTIAN INFERTILITY CONFERENCE IN DALLAS, TX ON OCTOBER 11-12, 2019
CONFERENCE DETAILS
Where: Irving Bible Church
2435 Kinwest Pkwy, Irving, TX 75063
Friday: 3pm – 9 pm • Saturday: 9 am – 5:30 pm
Doors open at 1 pm for VIP; 2 pm for regular ticket holders
Times Subject to Change


WhO IS THIS FOR?
This event is open to any woman who is currently trying to expand their family. Whether you are have never seen a positive pregnancy test or you have had recurring miscarriages, you are 22 or 42, you are choosing to do foster care or IVF, you are invited. Was infertility your story but you now are pregnant or have your miracle babies at home? We want to invite you to join us too. Do you want to bring a friend or a mom with you to join along? Please register them as well!
VIP TICKET INCLUDES?
VIP tickets includes earlier check-in, a private meet and greet with Caroline Harries and Breakthrough Leaders, reserved seating, an upgraded swag bag, a t-shirt, a discount for all merchandise and other special surprises!
YOUR TICKET INCLUDES:
15 hours of conference time, PLUS bonus hours before and after of FUN!

Main stage sessions led by inspirational Jesus loving women!

Breakthrough sessions with powerful women

Sessions of dynamic worship with women ready to see you encounter all God has for you
Location:
Irving Bible Church
2435 Kinwest Parkway
Irving, TX 75063
Google Map
(972) 560-4600