Service Industry Recovery Program – Child Care
8:00 AM on Monday, June 27
8:45 AM on Friday, July 1
Repeats every week on Monday at 8:00 AM, through December 29.
Repeats every week on Friday at 8:45 AM, through December 30.
We have a program called the SIR (Service Industry Recovery) Program which can provide free childcare for 12 months to low-income families who work in the following industries: Accommodation & Food Service; Arts, Entertainment & Recreation; and Retail.
We would like to share this information with your listeners who may be in need.
With kind regards,
Roxanne Modge, Child Care Advisor, North Central Child Care Services
Workforce Solutions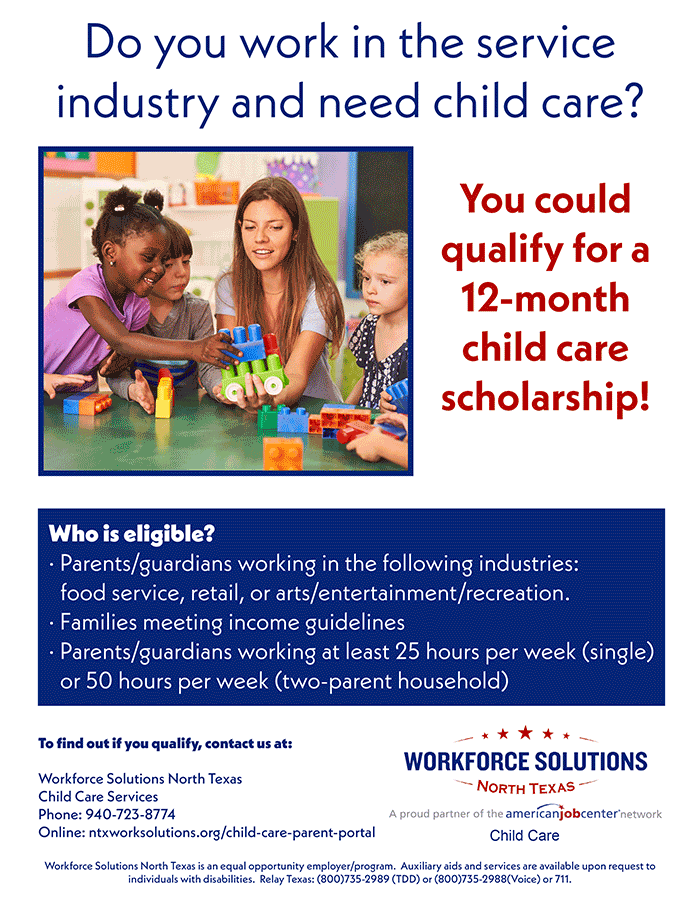 Location:
Workforce Solutions
Locations throughout North Texas
TX
Google Map
Child Care offices at 940.723.8774