Trail Life USA Backyard Concert & Campout presents for King & Country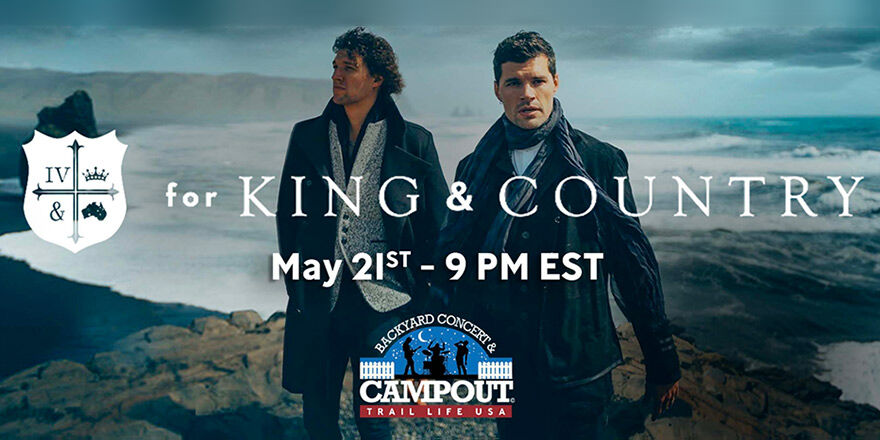 8:00 PM on Friday, May 21
On May 21st, join families across the country who are gathering in their backyards, at their churches, and in parks and campgrounds across the country to participate in the National Backyard Concert and Campout. The FREE live broadcast event will kick off and 8 PM CST with a performance by "For King and Country" and appearances from special guests across the Nation. Join the Adventure! Register Today!
Run Wild, Live Free, Love Strong, the sophomore release of the four time Grammy award winning band "For King and Country," could be an anthem for Trail Life USA.
Joel and Luke grew up riding tractors with dad on the farm, homeschooling with their sister Rebecca St. James, and learning from their father what it means to be a man who protects, provides, and cares for his family. As musicians, they have garnered four No. 1 hits ("joy," "Priceless," "Fix My Eyes," and "Shoulders"), nine Top 10 hits, and had songs featured on the Emmys, Super Bowl, Sunday Night Football and many other high-profile events, including performances on The Tonight Show, Today, and Jimmy Kimmel Live!
Location:
Trail Life USA
National Backyard Concert & Campout