FAITHFUL: A LIVESTREAM EVENT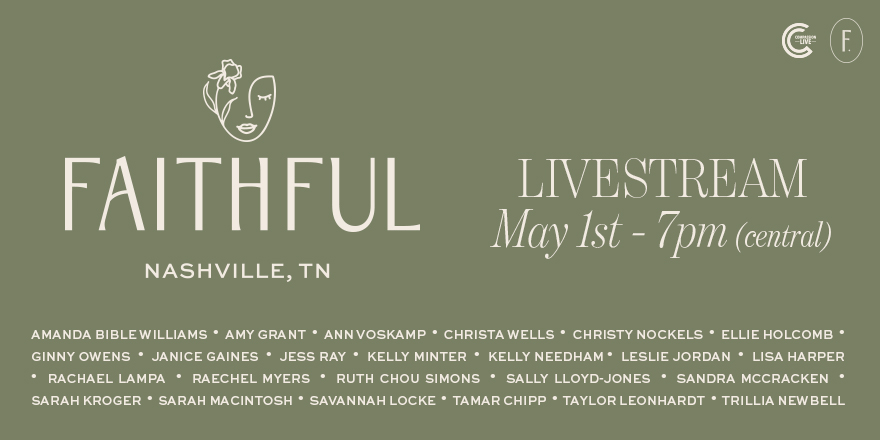 7:00 PM on Saturday, May 1
Ever wanted to spend the evening with the most thought-provoking and influential Christian artists and authors of our time? Join Amy Grant, Ellie Holcomb, Lisa Harper and many more on May 1st, as we celebrate the release of the Faithful book and album! This unprecedented livestream will feature a collaboration between Faithful's artists and authors telling the stories of God's faithfulness to women throughout Scripture and all the way to present, through stories and song. Our hope is that you will walk away from the Faithful livestream with an increased understanding of how God has always valued the integral role of women and how He continues to guide, shape, and protect their lives today.

There are two ticket options available:
$29 – Ticket to 5/1 Livestream only
$59 – Ticket to 5/1 Livestream, Faithful book and CD (BUNDLE). See images below.
VIP Ticket, click here for more information: compassion.com/FaithfulVIP
For any questions, please email [email protected].