94.9 KLTY $25,000 SECRET SOUND
PLAY FOR $1,500 THIS MONDAY!
Listen 4 times a day at 7:10am, 11:10am, 3:10pm and 7:10pm to win at least $1,000! When you hear the cue to call, be caller 9 to :
888-949-KLTY and correctly guess the Secret Sound, you'll win the prize of at least $1,000 AND you'll win an additional $500 to bless someone else, it's the original, the one that keeps you guessing – it's the 94.9 KLTY $25,000 Secret Sound! and it's a WIN-WIN!
*Missed guesses listed below.
MISSED GUESSES :
SHAKING A BAG OF COINS by KELLY,
BROKEN GLASS IN A BAG by ERICA,
SHAKING OUT AN UMBRELLA by ABIGAIL,
STATIC ON A MICROPHONE by LYNN.
WINNERS :
10/14 – RETRACTABLE CHORD by KATIE for $2,500 and blessed pastor, COREY with $500!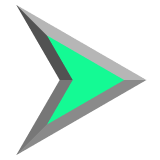 Become a KLTY Fan Club Member now, CLICK HERE *Make sure to opt-in for 'email updates' in order to receive the inside info!

---
COPYRIGHT© 2021, ALL RIGHTS RESERVED. A SALEM MEDIA GROUP STATION.