94.9 KLTY SECRET SOUND WIN-WIN
WIN $1,000 THEN SHARE YOUR BLESSING!
94.9 KLTY's Secret Sound is back! And it's a WIN-WIN! There's $1,000 for you to win and another $500 to bless someone else! And every weekday we don't get a winner, it goes up another $500. Get ready for the fun and who you want to bless with $500! It's the original, the one that keeps you guessing. It's the Secret Sound from 94.9 KLTY!
When you hear the cue to call, be caller number 9 to 888-949-KLTY and correctly guess the Secret Sound, you'll win the jackpot of at least $1,000! *Plus you'll win an additional $500 to bless someone else, it's a WIN-WIN!
The Secret Sound jackpot will begin at $1,000 and increase by $500 each weekday the sound is not correctly guessed.
WINNERS :
4/26 – Lewis in Waco guessed Tearing a Paper Towel off the Roll and won $3,500 and blessed his daughter-in-law, Heather with $500!

4/28 – Jennifer in Edgewood guessed A Sparkler and won $1,500 then blessed her son, Tristan with $500!

5/10 – Deanna in Weatherford guessed Airport Baggage Conveyor Belt and won $4,500 then blessed her cousin, Troy with $500!

5/12 – Tiffany in Midlothian guessed Pickup Truck Tailgate and won $1,500 then blessed her mom, Jana with $500!
5/13 – Troy in North Richland Hills guessed Going Up a Roller Coaster Track and won $1,000 then blessed his employee, Meghan with $500!


MISSED GUESSES :
Zip Tie by Clint in Willow Park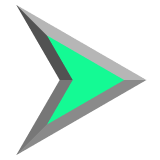 Make sure you're a 94.9 FAN CLUB MEMBER and hear the sound as often as you like! We'll also post special clues just for FAN CLUB members! Become a KLTY Fan Club Member now, CLICK HERE *Make sure to opt-in for 'email updates' in order to receive the special clues!
Already a member? Just login. Or click on FREEBIES in Fan Club, click "LISTEN TO THE SECRET SOUND..." login and listen as many times as you want!

---
COPYRIGHT© 2021, ALL RIGHTS RESERVED. A SALEM MEDIA GROUP STATION.