94.9 KLTY SECRET SOUND WIN-WIN!
The 94.9 KLTY Secret Sound Win-Win is back! Listen 4x during each weekday for your chance to guess the Secret Sound!
When you hear the cue to call, be the 9th caller to 214.787.1949 and correctly guess the Secret Sound, you'll win the jackpot of at least $500! *Plus you'll win an additional $500 to bless someone else, it's a WIN-WIN!
The Secret Sound jackpot will begin at $500 and increase by $500 each weekday the sound is not correctly guessed.

WINNERS & GUESSES:
9/30 WINNER! — WALKING IN SNOW by ORELLA in DALLAS, who won $1,500 and then blessed her sister, Dorcas with $500!
10/4 WINNER! — GEIGER COUNTER by SANDRA of HURST, who won $2,000 and then blessed her sister, Diedra with $500!
10/7 WINNER! — ADDING MACHINE by DEBBIE of BURLESON, who won $500 and then blessed a friend, Juan with $500, it's another Win Win!
Check missed guesses:
(Jackpot now at $2,500)
CAMERA SHUTTER — by JENNIFER in DALLAS. LOCKING A CAR DOOR — by CHRISTINE of DALLAS. PUTTING A COIN IN A JUKEBOX — by MARK in IRVING. PAPER TOWEL DISPENSER — by ISRAEL of EULESS. FOR KING & COUNTRY "GOD ONLY KNOWS" — by WHITNEY of IRVING. A PRINTER PRINTING — by CINDY from IRVING. INKJET® RELEASING INK — by SONYA from DALLAS. PROJECTOR CHANGING SLIDES — by ASHLEY in GRANBURY. MONEY COUNTER — by ANGELINA from FORT WORTH.
FILM PROJECTOR — by KIM from TOLAR. A CASH DISPENSER — by JAMES of McKINNEY. ADDING MACHINE — by SHARLA in DENTON. A PRINTER — by JEREMY. LOADING/UNLOADING A VIDEO TAPE — by RHONDA of ARLINGTON. PUTTING IN/TAKING OUT DISC OR DVD — by MARY in FORT WORTH. A VENDING MACHINE — by TONY in BURLESON. ELECTRIC STAPLER — by CODY from DALLAS. POSTAGE MACHINE — by ROBERTA in GARLAND. POSTAGE (HAND-HELD) MACHINE — by ROBERTA in GARLAND.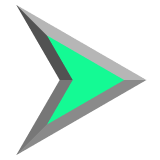 Make sure you're a 94.9 FAN CLUB MEMBER and hear the sound as often as you like! We'll also post special clues just for FAN CLUB members! Become a KLTY Fan Club Member now, CLICK HERE Already a member? Just login *Make sure to opt-in for email updates in order to receive the special clues!


---
COPYRIGHT © 2019, ALL RIGHTS RESERVED. A SALEM MEDIA GROUP STATION.