Anne Wilson Releases "My Jesus" Deluxe Album on One Year Anniversary of Original LP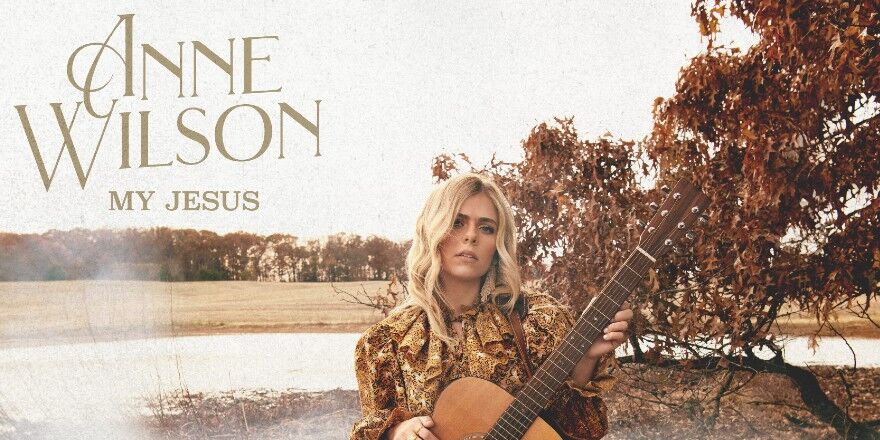 What a year it's been for Anne Wilson! Her debut song, "My Jesus" went straight to Number 1, and changed her life as a new Contemporary Christian Artist. To celebrate the occasion, Anne has released a completely remixed, reimagined version of her original debut album.
RELATED: Watch the song that started it all - "My Jesus" by Anne Wilson
My Jesus (Anniversary Deluxe) features 26 songs that reimagine and honor the project in a new light. The newly packaged record premieres a brand-new track titled "Still God," penned by Wilson, Matthew West and AJ Prius. Especially noteworthy is the addition of Wilson's feature track "Living Water" from the Lionsgate film Jesus Revolution.
"The past year of my life has been more life-giving than anything I could've ever dreamed of," shares Wilson. "This record has been such a gift to my life and God has used my music in the most incredible way. So to celebrate its first anniversary, My Jesus (Anniversary Deluxe) is out now! This is for you, Jacob!"
Additionally highlighted in the collection are live versions of her biggest hits from shows in Nashville, Rock The South Festival, and an all-new live version of "My Jesus (Live From Kentucky).
As the biggest first week album debut by her label's new artist in over 15 years, the "soul-touching record" (CMT) cemented Wilson's spot as one of Music Row's fastest-rising artists to watch. Catapulting to No. 1 on Billboard's Top Christian & Gospel Albums and the Top 200 Christian and Gospel charts upon release, the record-breaking debut has amassed over 540M global career streams to date. The album's highlights include her now GOLD-certified, multi-week No. 1 single "My Jesus," the 47M+ streamed anthem "Hey Girl" and the Top 5 hit "Sunday Sermons".