Crowder Has an Extreme Makeover!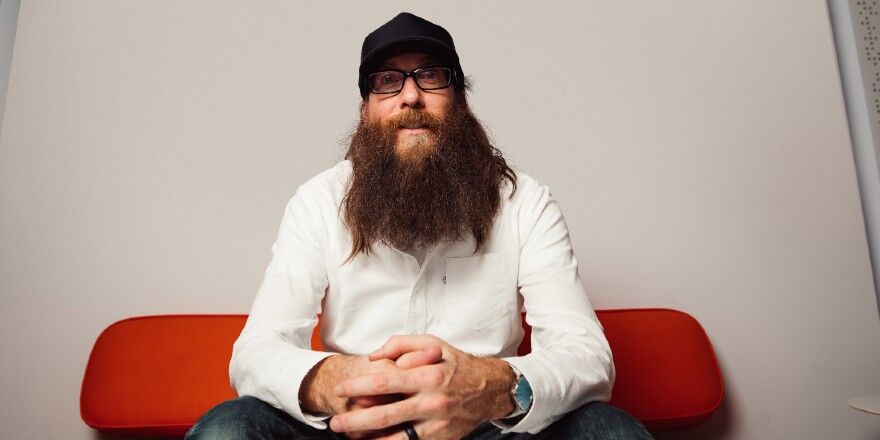 Three-time GRAMMY nominee David Crowder aka "Crowder" and his wife Toni recently took PEOPLE Magazine on a tour of their renovated Atlanta abode, which they purchased in 2014. The Christian Artist completely flipped the house, top-to-bottom, into a contemporary architectural dream.
Once dubbed among the "ugliest homes" in the city, the house is now accessorized with some of the most unique pieces you'll find. Some highlights include:
A custom-designed, larger-than-life art installation — a robot named Patsy — to greet you at the door
A mirrored bathroom that features "light switches," which play Michael Jackson's "Man in the Mirror" and Christopher Walken reading 'Where The Wild Things Are'
A $200 piano that has been transformed into an art piece
European-style burners built into the countertop marble in the kitchen — a first in Atlanta
Locally-sourced mixed-media art pieces that spotlight the contemporary nature of the home
"This place became our sanctuary," Crowder told People Magazine. "We were sort of forced into it due to the lockdown and such, but we really fell in love with just the usability of the space. The spaces that we enter shape our feelings and our thoughts."
Crowder recently completed his enormous 30-city Milk & Honey Tour, but once the holidays are over, the GRAMMY-nominee will be joining TobyMac on his Hits Deep Tour throughout the New Year and into Spring 2022.