Music Review: Chris Tomlin Paints a Story in "Love Ran Red"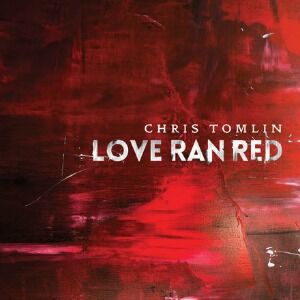 If Burning Lights was Chris Tomlin's up-tempo dance record (that incidentally propelled him to the top of the Billboard 200 chart), then his latest effort, Love Ran Red, is his ballad collection. The heralded songwriter has long been known for penning mid-tempo congregational-friendly worship anthems. Beyond his shelves lined with numerous awards, perhaps Tomlin's greatest proof of success lies in the literally millions of voices singing his songs around the globe each week. Thus, the safe faire on Love Ran Red—his tenth album—fits snugly into his repertoire.
That's not to say this new batch of songs is not noteworthy; but for fans who were both surprised and delighted by his fresh sonic direction on Burning Lights, they will be let down with Tomlin's return to straightforward contemporary terrain on his latest effort.
While not sonically adventurous, Love Ran Red is every bit as strong lyrically as his previous body of work. The title track evokes a vivid picture of the centerpiece of the Christian faith—the cross. "Fear Not" contains a bridge that will no doubt have audiences chanting biblical truth right along with Tomlin and his band in no time. The poignant "Jesus Loves Me" is an obvious stand-out with its moving simplicity and beautiful melody. The song is radio-made and should quickly climb the charts.
The closest Tomlin comes to a move-inducing track like "God's Great Dance Floor" comes in the form of "Boundary Lines," one of the album's brightest tracks featuring a texture-rich, melodic backdrop and these on-point lyrics: "If my heart is a cup, Your love is an ocean/ You fill me up, like rivers overflowing."
Taking cues from his pals in Hillsong UNITED, a dash of atmospheric rock is added to "Psalm 100," with lyrics plucked straight from Scripture, making this a cut that will no doubt become a welcome addition to the singer's live set. "The Table" is the album's most left-of-center addition, showcasing Tomlin's country roots with an added R&B flair that instantly makes listeners want to side-step easily with the beat.
Love Ran Red definitely has some high points that should translate well to corporate gatherings allowing Tomlin's gift of giving the church a voice to truly shine. However, don't expect to bust a move on this one.