New Documentary Tells the History of Christian Music, 'The Jesus Movie', Coming to Theaters October 5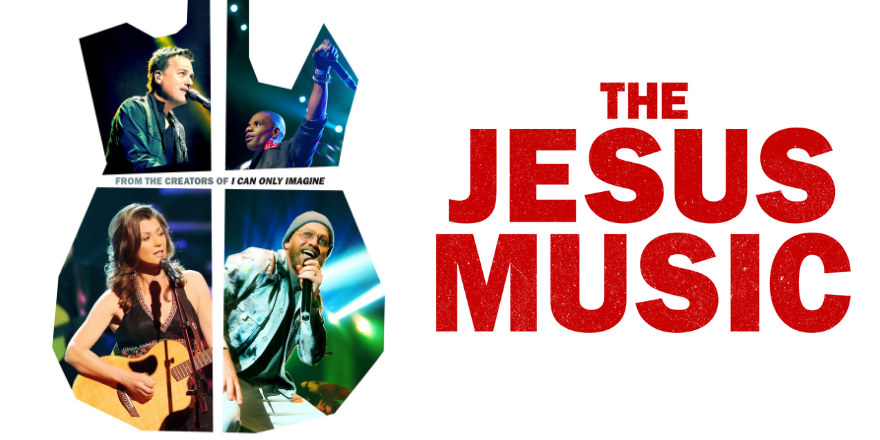 For fans who have loved all styles and types of Christian Music throughout the years - or those who are only mildly acquainted with the genre - there's a movie coming out this fall that you will be interested in!
The Jesus Music is a documentary-style motion picture that reveals the music's uplifting and untold story — from its humble beginnings at the Calvary Chapel in Costa Mesa, California, through its transformation into the multibillion-dollar industry of Christian Contemporary Music today. Coming to theaters October 5, 2021.
The list of interviewees reads like a Christian Music hall of fame. Artists include: Amy Grant, Michael W. Smith, TobyMac, Kirk Franklin, Lauren Daigle, Glenn Kaiser, Greg Laurie, Skillet, Chris Tomlin, MercyMe, for KING & COUNTRY, Steven Curtis Chapman, Eddie DeGarmo, Michael Tait, Kevin Max, LeCrae, Mandisa, Bill Gaither, among many others.


The Jesus Music official movie trailer....
Directed by the Erwin Brothers ("I Can Only Imagine," "I Still Believe", "American Underdog: The Kurt Warner Story"), THE JESUS MUSIC is being called "the definitive love letter to CCM fans" that features intimate interviews with the genre's biggest stars. The documentary relates stories of trials and triumphs, with a central theme being the universal power of music from these artists shining through from their messages of passion, sacrifice, and redemption that have inspired millions of devoted listeners.