Music Review: No Sinking Feelings in "Anchor"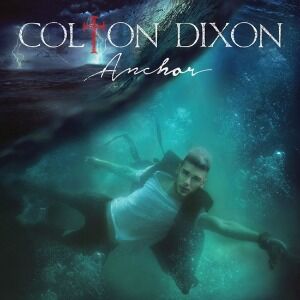 By Ed Cardinal, Crosswalk.com Contributing Writer
American Idol season 11 finalist Colton Dixon seems like a perfect storm of Christian music influences. Spin around three times, and imagine Kevin Max fronting Skillet with occasional songwriting input from early 1990s Michael W. Smith. His debut set, The Messenger, won a Dove Award for Best Contemporary Rock Album, and this second effort, the often conceptual Anchor, adds co-creative punch from TobyMac as well as Trevor McNevan of Thousand Foot Krutch. There's no sinking feeling about the potential here.
With success comes more artistic freedom, so Anchor begins with one minute of take-it-or-leave-it noise called "S.O.S." But the idea isn't altogether abandoned; "Walk on the Waves" gives faith a nautical theme and floats a winning, darker-edged power pop motif and Queen-like melody. The title track is a swirling ocean of symphonic rock a la Evanescence with further resounding sea and spirit metaphors.
But there's no doubt Colton knows how to sail in a straight line as evidenced by ultra-catchy selections like the first single "More of You," a sonic cousin to Coldplay's "Paradise" and at heart a worship anthem. The same could be said of "Echo," which makes proper use of '80s keyboard effects nostalgia and seems to build off a classic Jars of Clay lyric: I don't just want to fall in love with You / I want to be an echo.
Despite his alternative hairstyle, Dixon can also speak to the more traditional faith-based listener. "Dare to Believe" clears a simple path for his pleasing voice to defend the Bible's truth against the cynicism of today's world: We believe the stories because they're true. "Through All of It" showcases Colton's piano playing talents and with its airy production is unmistakably reminiscent of the late Rich Mullins.
What might ultimately date Anchor is the way it overplays to youth group sensibilities sometimes. "Our Time Is Now" offers lyrical clichés (Raise a fist high / Forever starts tonight!) and spreads the rock-n-roll singer thing on a bit thick. "Loud and Clear" is an obvious throwback to '80s metal, but is bringing to mind Stryper or Loverboy always the right thing to do?

Young-and-fun is done much better on "Back to Life," a modern electronic dance number with a wonderfully incessant throb like something current DJ/producer Zedd would put down. If Colton Dixon keeps the long view in mind he's an industry-anchoring artist who should last a long time.
*Published 9/3/2014
Page Source (url):
http://www.crosswalk.com/culture/music/no-sinking-feelings-in-i-anchor-i.html