Taking Off: Jamie Grace Spreads Her Wings and Soars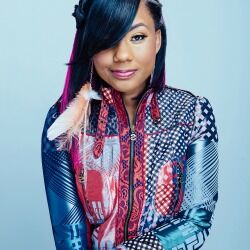 On October 5, 1905, Wilbur Wright piloted the Flyer III, making history as the first practical airplane flight. Wright flew the plane until it ran out of gas, covering about 24 miles in circles around Huffman Prairie in Dayton, Ohio. Those 39 minutes ushered in an age of aviation that would change the world. It also lent credence to the idea that time is not necessarily an indication of significance.
Nowhere is that more evident than in young people who prove unrestrained in creativity, passion, commitment, intellect and drive. At 22, Jamie Grace epitomizes a generation unbound by age or stereotype. In less than three years, she has gone from obscurity to Grammy nods, Dove Awards and the respect of the Christian music industry.
Intensely devoted to family, relentlessly driven by the love of her craft, Jamie has achieved in her young life what so many could only hope to approximate in the entirety of their years.
In 2014, when many young adults her age were contemplating their sophomore year in college or polishing their resumes for that first real job, she was busy releasing her sophomore record, Ready to Fly.
"The entire concept of Ready To Fly is being ready even when you don't know what the Lord has planned for your future," says Jamie. "I wrote the title track the night before I turned 18. I was crying out, wondering what God's plan for me was. I started to doubt so many things but as I randomly began singing the lyrics to 'Ready to Fly,' I realized I didn't have to have my whole life figured out to start my journey. This record is about being in the waiting with God, yet while you're waiting being ready to move—ready to fly—when the timing is right. It's about going where the Lord says go."
In Jamie's case, the Lord has led her down phenomenal paths. The journey is even more fantastic in light of the rest of her story. Jamie has lived with Tourette Syndrome her entire life. The neurological disorder, characterized by physical and verbal ticks, can be extremely debilitating. For Jamie, however, it is just another part of her walk.

"It has started to diminish some as an adult," she shares. "I can typically get through the day. I move and talk a lot. It's something that can be managed with diet and rest, but it is a struggle I wish I didn't have to face. But I believe God is my healer. I know it will come tomorrow or when I'm in heaven. Until then I try to get through everyday."
As one might suspect, music has been a major part of Jamie's personal healing and coping. And while the remarkable twenty-something is bubbly, friendly and happy, she's not fake. Pain is pain and she's as human as the rest of us.
"Nothing comes without challenge," she says, with a wisdom beyond her years. "There are moments when I cry and go a negative route. But there are other moments when I choose to give it over to God and trust Him and follow Him. I just go to the piano and worship. I close my eyes and think about His grace and comfort and it helps me get out of that negative mindset."
Not surprisingly, Jamie's time at the piano also seems to have a positive effect on everyone else within earshot—be it live or through a set of headphones. Practically a chameleon, Jamie describes her own sound as, "a little rock, a little country, a little pop," meaning just about anyone will find a sonic sweet spot in the music of Jamie Grace, particularly on this record.
Her country roots come out to play in "White Boots," which is a fresh take on the idea of purity in relationships, with a swagger and a touch of honky-tonk. Ironically, the thematic ideas for the song came from some conversations with Manwell from Group1Crew—decidedly not a country band.
"I went on the Revolve Tour in 2011 with Manwell and he was like a big brother to me," Jamie shares. "Our first conversation was him giving me dating advice. I made it into a song."
She goes on to share that the evolution of that song also involved one of her most frequent collaborators—her sister.

"White Boots" by Jamie Grace (official lyric video)

"My sister and I wrote 'White Boots' using that as a metaphor," she explains. "We're all born in boots. We want to stay pure and stay clean. We wanted to write the song for young girls. If you have a crush, what do you do with it? You can't always make that crush go away, but that doesn't mean you have to follow him around all the time. This song asks that if God has something for us, to allow it to happen but also to allow our hearts to stay at peace and rest."
The influence from Manwell is accompanied by the voices and wisdom of other artists whom Jamie reveres and now counts as peers—namely Jason Crabb and Natalie Grant. (We told you she was diverse!)
"I've always been a big fan of Jason's and the whole Crabb family," she says. "And Natalie is my role model. It was really cool for these co-writes and collaboration to really be what God wanted for the record."
As diverse as the record is, anything less would be an incomplete representation of Jamie Grace, whose life has always been infused with a diversity of cultures and styles and parents who encouraged artistic exploration as well as spiritual maturation.
"People assume I may have just grown up on Point of Grace and Avalon or tobyMac and dcTalk or Kirk Franklin and the Winans," she says. "But for me, our home always included a spectrum of music—from Bebe and Cece to the Gaithers."
The colorful musical palette was a soundtrack to the rest of her childhood and adolescence, which was a veritable playground of expression, learning, diversity and exploration.
"My parents were very open and honest with me. I know God was working through them," she says. "I think a lot and tend to speak a lot. They keep me on my toes."
Always dancing, but firmly planted on the ground, Jamie's toes and the rest of her are truly surrounded by an anointed team of family, friends, support and prayer. Add her own desire to maximize her life, gifts and heart for the Kingdom, and it's readily apparent that Jamie Grace is a rare breed, as is her life. It's a roller coaster most couldn't imagine and one she rides with humility, grace and strength.
"I'm so happy that I've gotten to do so much and I want to keep going, but if I have to stop, I could honestly say that I've done way more than what I was expecting," she says.
Without question, her three years in the spotlight, thus far, have been unparalleled by her contemporaries or predecessors. God only knows what the future will bring, but chances are, much like that 39-minute flight changed the world, regardless of her tenure, Jamie Grace has made her mark and those fortunate enough to experience her music, her personality, her heart will undoubtedly be changed for good.
---
- See more at:
http://www.ccmmagazine.com/article/taking-off-jamie-grace-spreads-her-wings-and-soars/#sthash.nxQ4Zddo.dpuf