Listen to KLTY via your Amazon™ Alexa Device!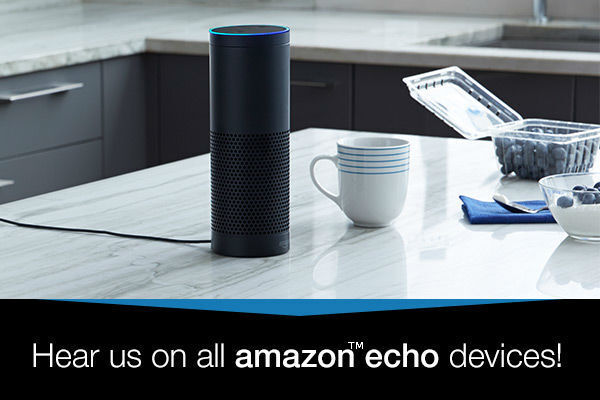 You can listen to KLTY through your Amazon™ Echo, Echo Show, Echo Dot, and Amazon Tap devices!
To get started, simply say "Alexa, enable KLTY Skill".
To listen to 94.9 KLTY, simply say "Alexa, play KLTY".
OR, within your Amazon™ Alexa app, tap the menu icon in the upper left corner, then tap "Skills" in the drop-down menu. Search for "KLTY" and add it to your list of Alexa "Skills."
We'll have even more listening opportunities coming soon.
Amazon™ Alexa Set Up and Help
If you've recently purchased your Amazon™ Echo, Echo Dot, or Amazon™ Tap, the best place to go for help with set up is:
Set up your Echo (1st Generation)
Meet Alexa and Things to Try:
Amazon™, Alexa and all related logos are trademarks of Amazon.com, Inc. or its affiliates.