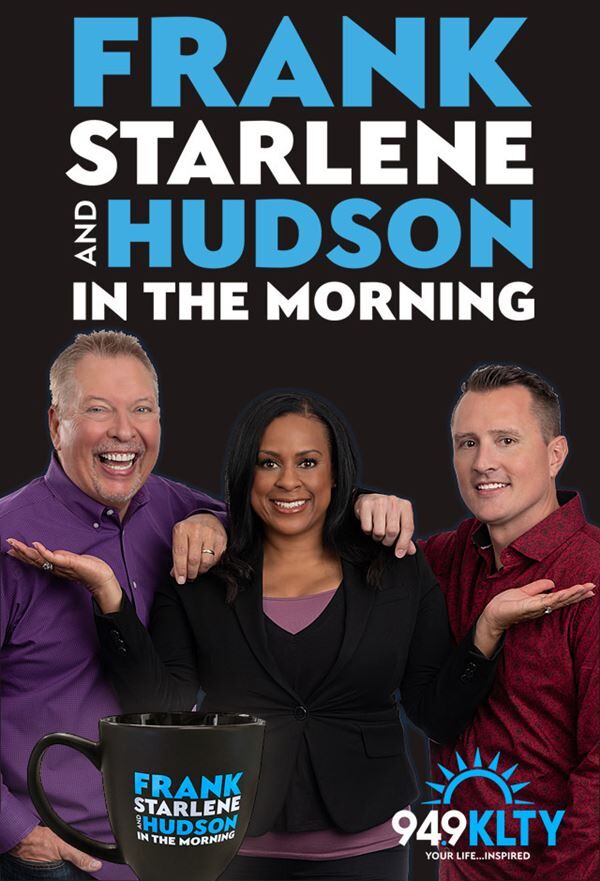 7:03 AM on Thursday, October 13
Repeats every week on Thursday at 7:03 AM, through October 27.
We're taking the Morning Show on the road every THURSDAY this fall from 6-10 a.m. and we're coming to a coffee shop NEAR YOU — kick back..relax — and have a sip with us.
We'll be giving away the collectable FRANK, STARLENE & HUDSON IN THE MORNING coffee mugs (while they last!)
THE ICONIC MUG
Powered by:

COME HAVE A SIP WITH US... wish Frank a fond FAREWELL!
We want to hear from you, call us at: 888-949-KLTY

---
© COPYRIGHT 2022, ALL RIGHTS RESERVED. A SALEM MEDIA GROUP STATION.