Wednesday, September 1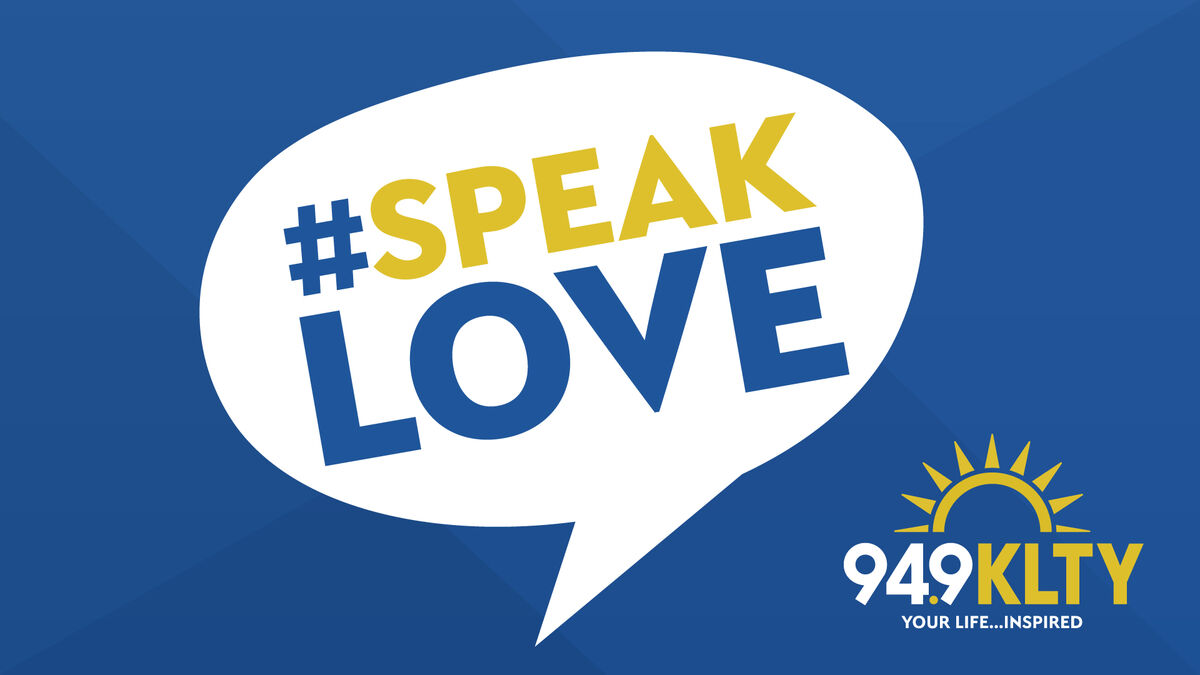 MORE THAN A MOMENT…IT'S A MOVEMENT
To #SpeakLove is to be deliberate with your kindness. There's nothing random about it! We want to be focused and do more to bless our friends, family and neighbors through acts of love. It can be simple like buying someone's coffee or opening the door for someone. It could be volunteering your time at your church or charity. It could be a monetary gift like groceries, paying someone's rent or donating a car.
Ask the question: How can I help someone today and then take action!
#TeamKLTY is committed to Speak Love to Dallas/Fort Worth. We are actively using our time and resources to bless the amazing communities we serve. And, we need your help. Get out there and Speak Love! Help us share your efforts to inspire more people to join in.
Use the hashtag #SpeakLove and share the video or post with us. We can also accept donations through the 94.9 KLTY Christmas Wish 501c3 that can be used throughout the year under the #SpeakLove banner!


The 94.9 KLTY Christmas Wish™ (during off-season) dba Speak Love is a 501c3 org. All donations are tax-deductible as allowed by law.

Join the movement...
reaching out in love —




[TOP]
COPYRIGHT© 2021, ALL RIGHTS RESERVED. A SALEM MEDIA GROUP STATION.
---
Location:
94.9FM KLTY
6400 N. Belt Line Rd, Suite 120
Irving, TX 75063
Google Map
1-888-949-KLTY