Destination Spotlight - Montgomery, Alabama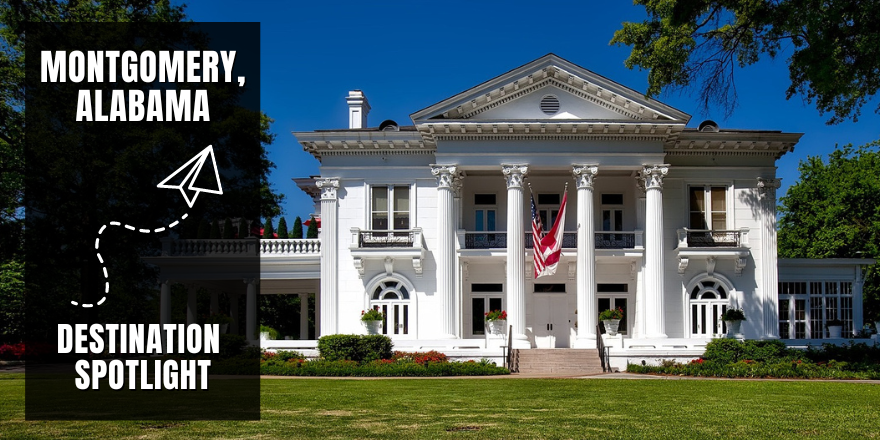 Nestled in the heart of Alabama, Montgomery is a captivating city that combines a deep historical heritage with a thriving modern culture. From its pivotal role in the Civil Rights Movement to its vibrant arts scene and delicious Southern cuisine, Montgomery offers visitors a unique and unforgettable experience. Whether you're a history enthusiast, a food lover, or an art aficionado, this charming city has something for everyone.
Conclusion
Montgomery, Alabama is a captivating destination that seamlessly blends history, culture, and natural beauty. From its significant landmarks and museums to its vibrant arts scene and mouth-watering Southern cuisine, the city offers a rich and diverse experience for every visitor. Whether you're exploring the legacy of the Civil Rights Movement or indulging in delectable barbecue, Montgomery is sure to leave a lasting impression and create cherished memories. Plan your visit and discover the charm of this Southern gem.