Travel Tip - How to Choose The Best Cruise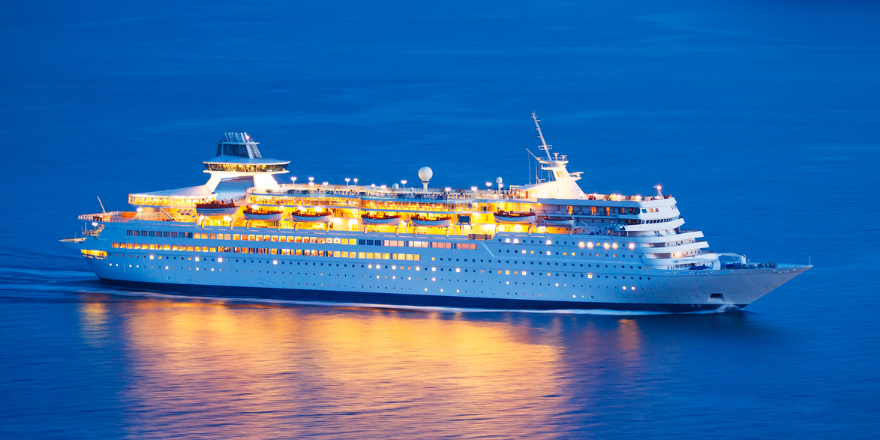 Right now, there are about 300 commercial cruise ships sailing all over the world. The largest commercial cruise company is Carnival Corp. and the second is Royal Caribbean. If you are considering booking a cruise for the first time or maybe you've sailed before and want to experience a new ship or different ports of call, then this is just the place to start.
The Cruise Industry
The cruise industry is a multi-billion dollar business worldwide. According to Cruise Lines International Association (CLIA), Americans, by volume, are the largest group of cruisers in the world (almost 50% of the world's cruisers in 2018 were American). The value proposition is simple - go on vacation and see multiple destinations, while only unpacking once. These days, the ships themselves have become their own type of destination to explore.
River vs. Ocean
If we eliminate short sightseeing cruises offered by cruise lines such as Hornblower, then there are essentially two types of cruises to take - ocean or river. These are pretty self-explanatory. The majority of the vacation cruises in the world sail the ocean, while a growing number of companies operate smaller river cruises. CLIA reports that of Gen Xers alone, 58 percent prefer ocean cruises to 13 percent who favor river cruising
River Cruises
River cruising is a way to see ports of call that the ocean liners aren't able to physically access. River cruise ships are designed differently than ocean liners and tend to cater to a more upscale clientele. While not as mainstream in the US, river cruising is extremely popular in Europe and other parts of the world (you can even cruise The Nile River). Some popular river cruise companies include: Viking, Crystal, Amma, Avalon, Tauk and Uniworld.
Ocean Cruises
The majority of people in North America are familiar with ocean cruises. While sailing the open seas is no new concept, the modern cruise industry really began to boom in the late 1960s and into the 1970s. Large cruise companies like Norwegian (1966), Royal Caribbean (1968) and Carnival Cruise lines (1972) took the travel scene by storm and today remain the three largest cruise lines in the world. MSC and Disney Cruise Lines are also quite popular. Both companies own and operate one fleet of ships. Disney with 4 ships in their fleet and MSC with 18 in theirs.
The larger cruise companies operate multiple lines worldwide. Norwegian operates three lines: Norwegian, Oceana and Regent, as does Royal Caribbean with Royal Caribbean, Celebrity and Silversea.
Carnival Cruise Corporation is by far the largest. They own and operate the following lines: Carnival Cruise Line, Princess Cruises, Holland America Line, Seabourn, Cunard, AIDA Cruises, Costa Cruises, P&O Cruises (UK) and P&O Cruises (Australia).
There are other cruise companies in the world, but these are the relevant players to us. New players which also emerged are Virgin Voyages and Ritz Carlton Yachts.
Cruise Planning & A Travel Advisor
I'm all for cruise selection, but this also means more choice. Each specific cruise line caters to different audiences. It is critical you do your research or allow a trusted, qualified, travel professional make recommendations before you book ANY cruise. There's a lot more to booking a cruise than simply choosing a port of call and selecting the right drink package.
Now, all of this cruise information is quite useful, but when it comes to planning any kind of cruise there is something important to note. Now, as a father of two, I've traveled with my family, with friends and by myself. When it comes to cruise travel you must be warned… Do your homework! YOU CAN'T AFFORD TO GET THIS WRONG! You need to know what ships are best for you and your party, what destinations are best, what travel package is right for your budget and more.
HELPFUL CRUISE TRAVEL TIP: Arrive the day before your embarkation day. If you are flying to the port of call, then don;t risk missing the ship due to flight delays or cancellations. Arrive in your port city 24 hours prior to your scheduled embarkation time. Your travel advisor or cruise can line can advise of hotels at (or close to) the port.
Top Cruise Destinations
From the US, the most popular destination for ocean cruises is hands down the Caribbean. The second most popular being the Mediterranean, after which comes Alaska, Hawaii and Bermuda. There are plenty of other cruise destinations from Canada to South America, but these tend to be the main destinations cruises have in mind. I should note that the majority of the options mentioned are "closed loop" itineraries. This means you depart and return from the same port.
Top Ports In the U.S.
In general, the majority of US-based cruises depart from the state of Florida. Miami, Fort Lauderdale, the Space Coast and Tampa are the primary ports ships depart from. Other popular cruise ports in the US are the New York area, Boston, Baltimore, Los Angeles, San Diego, San Francisco, Galveston, New Orleans and Charleston. Again, there are others, but these are the main players, if you will.
Itinerary Selection
Let's talk about itinerary duration especially for a first-timer. In my opinion, shorter ocean itineraries, such as a two night trip, are not the greatest way to enjoy a true cruise experience. These shorter itineraries, by and large, are more like exaggerated booze cruises. Not that there's anything wrong with that. However, I suggest a minimum of four nights and at least one port of call (especially if you're a first-timer).
Getting the best deal can be tricky. But I suggest you start with a large travel agency. Think Cruise One or Cruises Inc. These guys buy thousands of cabins in bulk and pass the savings on to you. Other large agencies engage in the same activities. Do your homework and look for last year's "newest ship". The newest ship is usually the most expensive. Find the lines which you believe will best suit your tastes and then receive marketing messaging from them. Remember…they will always have another sale!
I simply love cruising. My children love cruising. It's fun, experiential, entertaining and provides decent value for your dollar spent. Now get out there, explore, have fun and I'll see you in line at security.